Dorothy Matar : Golden Bells
Dorothy Matar:
Swiss Bells & Vibraharp
© 1972 Tom Britton & Associates
I don't remember which pawn shop / thrift store it was where I found this record, but I remember almost overlooking it as I flipped through a pile of absolute trash records. It was Dorothy's proud smile and horn-rimmed glasses that made me do a double-take, and when I did, I noticed her unusual choice of instruments. You don't see too many musicians so versed in Swiss Bells or Vibraharp, not to mention both! Out of curiosity I took her home, and this record has since become the most unassumingly enjoyable record, which I actually listen to. Who knew evangelical religious-nut music could be so nice to put on when just needing some relaxing background atmosphere. Actually, at times I find these instrumentals to be a bit psychedelic. From what I can find, Dorothy continued her music and loving service to God, backing evangelist choirs, and "dedicating her life to her children," but this record may be the height of her commercial musical career. It's a very lo-pro production. I doubt Tom Britton & Associates were ever big-time producers, and that's even more reason why this record is such a gem.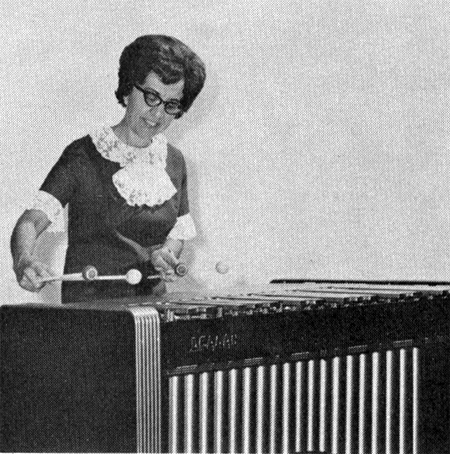 Dorothy Matar demonstrated much musical talent in her early years. That initial beginning has blossomed through the years. Since her graduation from college, where she received a B.A. degree in Elementary Education, she has expanded her talents to the areas of the vibraharp and Swiss bells, which were self-taught. These instruments add a unique touch to this album.
At the time of this recording, Dorothy joins her minister-husband, Alfred, in evangelism in the Nevada-Utah Conference. Their ministry, following their graduation from Walla Walla College, began in Texas, then to Noth Dakota, Montana, Nevada, Central California, and back to Nevada and Utah.
In this recording, she is joined by her daughter, Dorothy Helen Wareham, and her son-in-law, Gerald, as they assist with the piano and organ accampaniments. Their duet in this album adds to your listening pleasure.
Gerald and Dorothy Wareham are music education graduates of Pacific Union College in California. Both studied piano at an early age, continuing their musical training through college. Their growth of interest and appreciation for music, led each to seek a major in the field of music.
Currently, they are on the music staff at Monterey Bay Academy in Watsonville, California.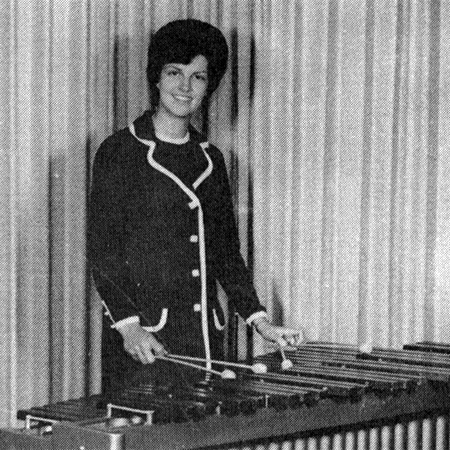 Carol Ann Retzer began her study of the marimba at the age of 12. Further training was received at Wells of Music in Denver, Colorado.
She attended La Sierra College in California and Andrews University in Michigan, graduating from the latter with a B.S. degree in Elementary Education and Speech. At the present time, she is teaching the third and fourth grades at Sierra View Junior Academy in Exeter, California. Her husband, Darold, pastors the Visalia Church.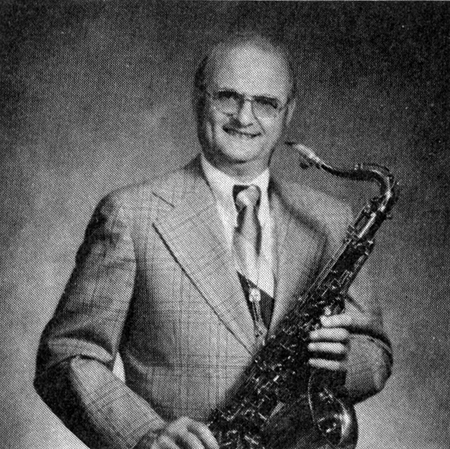 Walter Heiser has had a deep interest in music since childhood. He began his study of the Bb tenor saxaphone when a student at Lodi Academy, Lodi, California. He continued his musical talents as a member of the Special Service Orchestra during World War II. His contribution in the music world continues to inspire many.
Presently, he is a wholesaler in Reno, Nevada.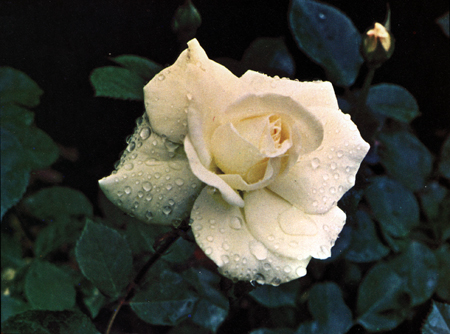 May this music album not only glorify God but may it bring you inspiration and relaxation.
All selections (except saxaphone numbers) recorded at Gary Boyd Recording, Ripon, Ca.
Side One
1. In the Garden – Miles
2. Tell Jesus – Peterson
3. The Prayer Perfect – Stenson
4. My God and I – Wihtol
5. Calvary Conquered My Heart – Peterson
6. Meditation – Massenet
Side Two
1. Teach Me to Pray – Reitz
2. Medley:
The Old Rugged Cross – Bennard
When They Ring the Golden Bells – Marbelle
3. Sweet Hour of Prayer – Bradbury
4. Are You Ready for Jesus to Come – Pendleton
5. The Green Cathedral – Hahn
6. Sweet Peace, The Gift of God's Love – Bilhorn
7. I Asked the Lord – Lange and Duncan