Jackie Mittoo : Evening Time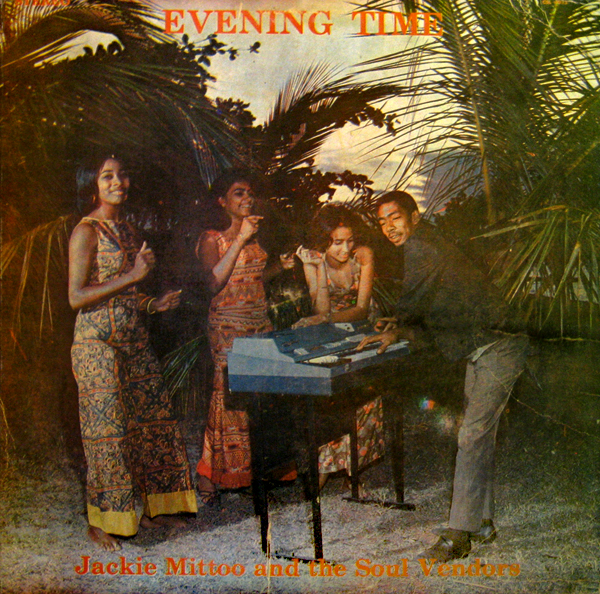 Jackie Mittoo & the Soul Vendors
Evening Time

1968
Studio one
Coxsone's Music City
SOLP-8014B
12″ 33rpm album

Bringing us into autumn in style, here's Jackie Mittoo:
Before I get too far into the archive, I've just got to give it up to Jamaican sensation, Jackie Mittoo. Known in places as the father of reggae, Mittoo may just be the most bad-ass organ pounder to walk the earth.
More on Mittoo: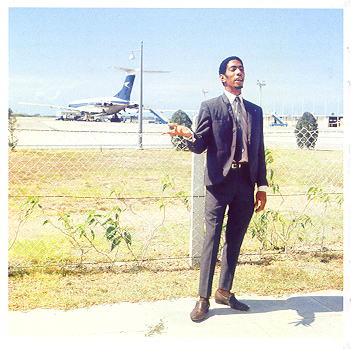 Liner Notes:
There are very few Musicians of any style or era, whose appeal is such that it is safe to recommend them to anyone for enjoyment in personal performance or on Record, Jackie Mittoo is such a Musician.

Jackie "Soul" Mittoo's Musical Talents became apparent at a very early age. By the time he entered High School, Jackie was already a semiprofessional.

Jackie came to the attention of Recording Executive, Clement S. Dodd, in Kingston, Jamaica; and while still in School, he worked as a staff Musician for COXSONE RECORDS, appearing as 'side man' on many Recording Dates for that Label.

It became obvious that one day Jackie would be ready to record under his own name. Several months ago, Jackie's First Recording Session was set, and at that first date, Jackie Recorded RAM – JAM. The rest is Recorded History,

Next Step was for Jackie to record. a Long Playing album, JACKIE IN LONDON, which enables him to reach out and bring his own way of playing a variety of Tunes.

During his appearance with the COXSON'S ROCK STEADY REVUE in England last September ('67), the British FANS were quick to acclaim Jackie and the Soul Vendors.

On this Album, EVENING TIME, the arrangements were being made for the Cool Cool of the Evening, THE PARADE OF '68 FADS.

GIRLS! GIRLS! in BIKINI, HIPSTERS, MINI in various colours, Latest Model portable record players, have dominated the Beaches, Parks and other Locations that offer Musical Entertainment. Jackie Mittoo and the Soul Vendors were first registered for participation in this Summer's activities. This Sound is the kind of Music that Fans expect during the months of Summer in Jamaica.

SOUL BEAT! ROCK STEADY! BIG BEAT! BIG PLEASURE! that's what you get consistently, when you're hearing the SENSATIONAL SOUND called EVENING TIME.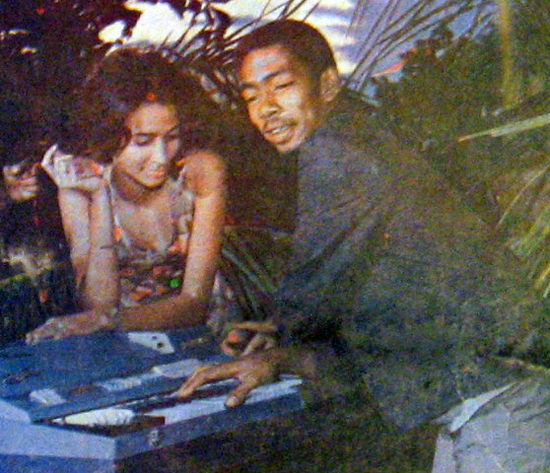 SIDE A
1. EVENING TIME
2. ONE STEP BEYOND
3. NAPOLEON SOLO
4. BEST BY REQUEST
5. LOVE IS BLUE
6. HIP HUG
SIDE B
1. HOT MILK
2. AUTUMN SOUNDS
3. FULL CHARGE
4. HOTSHOT
5. ROCK STEADY WEDDING
6. DRUM SONG