#080318RE1 - Holy Hole in a Donut!
Batman and Robin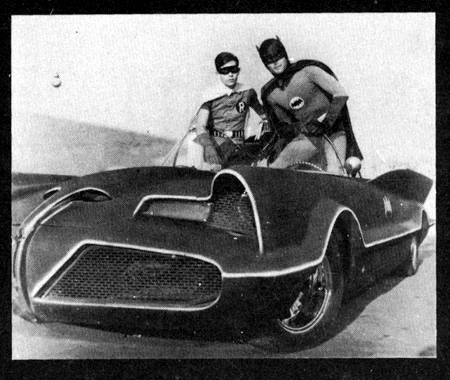 Back cover album photo from Nelson Riddle's Original Television Soundtrack Album.

From the recent live session at the Palace Billiards DJ Lounge, I remixed the original recording into two sets, which have a little better flow and unity. I'm not quite in the mood for the heart-break sounds that make up remix #2, so enjoy this more upbeat set for now.
Set List:
---
The Sensational Guitars of Dan & Dale
Penguin's Umbrella
Batman and Robin
12″ LP Album (Tifton) 1966
---
The Super Dupers
March of Tarzan
The Super Record of Super Heros
12″ LP Album (Happy Time)
---
The Astronauts
Banzai Pipeline
Surfin' with the Astronauts
12″ LP Album (RCA-Victor)
---
Joe Houston
Haleiwa
Surf Rockin'
12″ LP Album (Crown)
---
Lloyd Price
Jimmie Lee
Lloyd Price
His original recordings of Lawdy Miss Clawdy, Mailman Blues, Oh, Oh, Oh, Wish Your Picture Was You, plus ten others.
12″ LP Album (Specialty)
---
The T-Bones
Fever
No Matter What Shape (Your Stomach's In)
12″ LP Album (Liberty)
---
Nelson Riddle, Conducting
Holy-Hole-in-the-Doughnut
(Robin, You've Done it Again)
BATMAN
Exclusive Original Television Soundtrack Album
Hear the Actual Television Voices of Batman and Robin plus Guest Villains: The Penguin, Zelda the Great, Mr. Freeze, The Riddler
12″ LP Album (20th Century Fox)