#100618 - Hillbilly Hootenanny, LIVE on Satan+Sunshine

Tim O'Reilly, bass player for Gary Burgess – back cover photo from 'Hillsides & Honkytonks' LP
The Vintage Vinyl Revival goes LIVE on WKE, Portland's own Satan & Sunshine Radio Hour, modulatin' & jawjackin' with DJ Furnace and slingin' some good ol' hillbilly hootenanny & honky-tonk! Mercy day sakes alive!!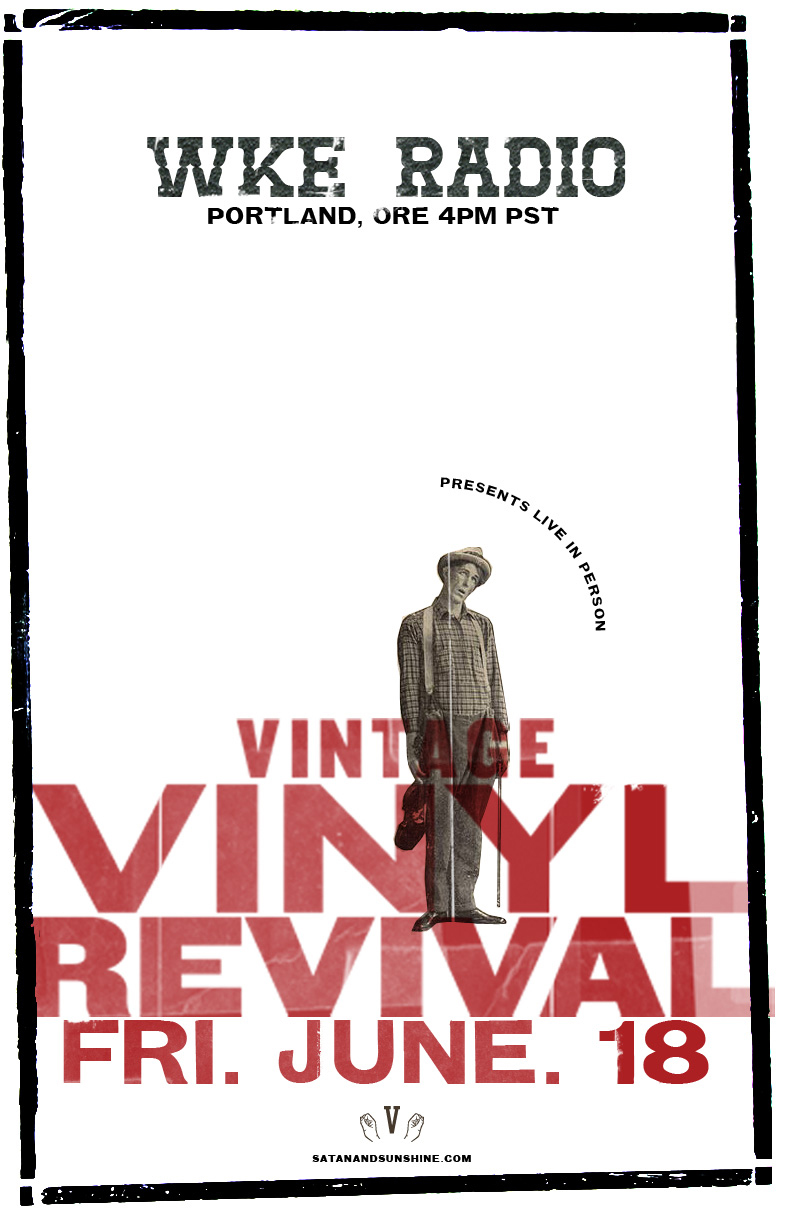 After one DJ Furnace took a liking to the V.V.R., I was invited to put together a special playlist and get on the horn with the Satan & Sunshine show. This is a slightly edited version of the full show; trimmed down, rebalanced, remixed, and including a couple bonus tracks that were initially lost due to complications with those durned technological devices of modern day radio. I guess you still can't beat the reliability of a turntable and a vinyl biscuit.
THANKS a million to Satan & Sunshine radio for the recognition and air-time.
Be sure to stop by their digs for loads of good music, video & sinful entertainment;
Satan & Sunshine Radio Hour
SETLIST
* (DJ Furnace's selections)
Chet Atkins
Red Wing *
Jed and Granny Clampet
Winston Cigarette Commercial *
Ray Brand
Devils House *
Henry Flynt
Snake
Back Porch Hillbilly Blues, Volume 1
Buzz Martin, the Singing Logger
Butterin' Up Biscuit
A Logger Finds An Opening
Richard & Jim
Them Poems
Two Boys From Alabama
Mountain Dew Commercial *
Junior Samples
Doggone (My Dog's Gone)
Moonshinin'
Cledus Maggard & the Citizen's Band
C.B. Lingo Dictionary
The White Knight
The Blue Boys
Soakin' Up Suds
Live In Person
The Milo Twins
Johnson To Jones *
Gary Burgess
The Laundromat Song
Hillsides & Honkytonks
Tennessee Earnie Ford and Ella Mae Morse
Hog-Tied Over You *
Red Sovine
Colorado Cool-Aid *
Leroy Pullins
I'm Killing Myself
I'm A Nut
Rojay North
You're The Shit of My Life
Keep on Singin' (and Other Thoughts)
Henry Flynt
Blue Sky, Highway, & Tyme
Back Porch Hillbilly Blues, Volume 1
Roscoe Holcomb
Moonshiner *